Our core values
Blockchain Israel community is a powerful tool to help coders and developers find their purpose. Whether they are embarking on their own or competing within a team, this is an opportunity to provide the support and tools they need to bring their applications from lab to market.
We've designed our initiative around an educational model that leads the way for tech education: it's bold, it's effective, and our members love it.
Join our developer community initiative and access to our partners on the ground, and further support for startup ecosystems.
ADAPTATION AND CREATIVITY
Get involved
Come participate, get your hands dirty, and bring home knowledge that makes what matters to you tangibly better.
After all, that's what coders are made for!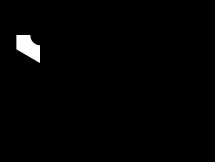 Making it possible

Blockchain Israel is coordinating educational events, hackathons and community support for entrepreneurs, engineers and developers in Israel and soon, across the world.
Our initiative is rallying developers to use their skills and master the latest technologies, and to create new ones, with the goal of driving positive and long-lasting solutions and applications.
Join our community on Telegram